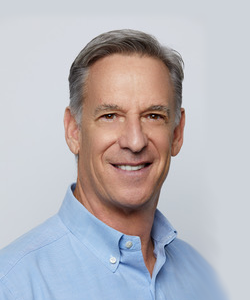 Founding Managing Partner, Crosspoint Capital Partners
Stephen Luczo
Steve Luczo is a founding Managing Partner of Crosspoint Capital Partners, a private equity buyout fund focused on cyber security and privacy. It is one of the largest first-time funds ever raised in technology, having raised $1.3 billion in March of 2021.
Steve serves on the Board of Directors of public companies; Morgan Stanley and AT&T. He also serves on the Board of Directors of private companies; Bright Machines, Drivenets, Everseen Limited, Furtuna Skin, SunRise Memory Corporation and Terradepth, and non-profits; Lucille Packard Children's Hospital and the World Wildlife Fund.
From 2002 through 2020, Steve was Chairman of Seagate and served as CEO for 16 years between (1998-2004 and 2009–2017). While he was CEO between 2009 –2017, Seagate was among the top five performing stocks in the S&P 500.
Steve is well known for his leadership in taking Seagate private in 2000 with buyout partners Silver Lake and TPG. The Seagate management buyout is still regarded as one of the most successful technology leverage buyouts in history. Several case studies have been developed at the Harvard Business School and the Stanford Graduate School of Business about Seagate's buyout and operational turnaround.
Steve has been identified as one of the top performing CEOs by numerous publications including Institutional Investor, CNN Money, Bloomberg, Fortune Magazine, and Business Insider. Over the course of his career, Steve has completed over fifty acquisitions and mergers with an aggregate value exceeding $100 billion.
In addition, the Harvard Business Review named Steve on its list of the 100 best performing CEOs in the world for four consecutive years (2014-2017). In 2015, he was ranked sixth in the world.
Steve has previously served on the Board of Directors for Veritas, VMware, and Microsoft Corporation. While at Microsoft, Steve served on the CEO search committee. He has also served on the Advisory Boards of the Stanford Graduate School of Business and the New York Stock Exchange.
Steve has been knighted in Malaysia as Darjah Setia Pangkuan Negeri (DSPN), the Order of the Defender of State – Knight Commander which carries the title of Dato, and in Italy as Cavaliere dell'Ordine della Stella d'Italia.
Steve graduated from Stanford University with a degree in Economics and Psychology, and received his MBA from the Stanford Graduate School of Business. He also holds an honorary Doctorate of Letters in Economics from Queens University, Belfast.
Steve is married with four children.