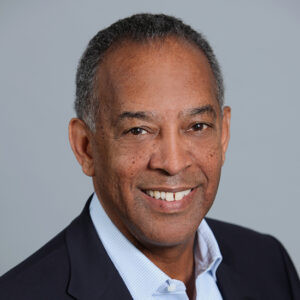 Chairman of the Board, Microsoft
John Thompson
John W. Thompson brings over 40 years of experience in the technology industry. He joined the Microsoft Board in February 2012 and became the independent chairman of Microsoft Corporation in February 2014. Thompson has served as CEO of Virtual Instruments, Chairman and CEO of Symantec, and held a number of leadership positions during his 28 years at IBM.
Since 2009, Thompson has been an active investor in early-stage technology companies. He currently serves as board member with Rubrik and Illumio and also advised a number of early-stage companies as they work to achieve scale. He has also served on the boards of NIPSCO (Northern Indiana Public Service Company), Fortune Brands, Seagate Technologies, and United Parcel Service (UPS). In addition to his services on corporate boards, he is also a member of the board of trustees for the Wetland America Trust. He has served on the national board of Teach for America and on several governmental commissions including the Financial Crisis Inquiry Commission, the National Infrastructure Advisory Committee, and the Silicon Valley Blue Ribbon Task Force on Aviation Security and Technology.
Thompson received a bachelor's degree in business administration from Florida A&M University and a master's degree in management science from MIT's Sloan School of Management. In 2008, he received an honorary doctorate degree from the University of Notre Dame, Mendoza College of Business, and in 2014 he received an honorary doctorate degree from Florida A&M University.