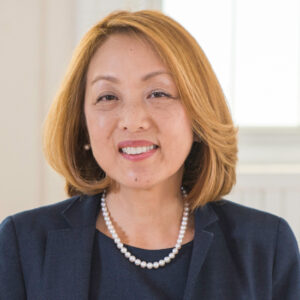 Co-Founder, President & CEO, S&R Foundation
Sachiko Kuno
Dr. Sachiko Kuno is the President and CEO of S&R Foundation, a 501(c)(3) organization she co-founded in Washington, DC in 2000. S&R Foundation supports talented individuals with great potential and high aspirations in the arts, sciences and social entrepreneurship, especially those who are furthering international cultural collaboration.
Kuno was the founding CEO of Sucampo Pharmaceuticals, Inc. (NASDAQ: SCMP) until she stepped down in 2012. She currently serves on the boards of numerous organizations, including Johns Hopkins Medicine, Maureen and Mike Mansfield Foundation and Strathmore Hall Foundation. She also serves on the advisory board of THIS for Diplomats at Meridian International Center.
Kuno has received a number of awards over the years, including the Ernst and Young Entrepreneur of the Year Award for the Greater Washington Area in the Life Sciences Category (2007) and recognition as one of the 25 "Women Who Mean Business" by The Washington Business Journal (2009). She has also been named in Forbes Magazine's Top 50 America's Richest Self Made Women (2015) and the World's 100 Most Powerful Women by Forbes Japan (2015). She was most recently selected "Business Stateswoman of the Year" by the Harvard Business School Club of Japan (2016).