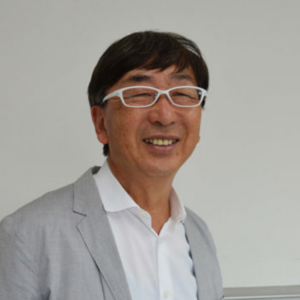 President, Toyo Ito & Associates, Architects
Toyo Ito
Born in 1941. Graduated from the Department of Architecture, Faculty of Engineering, University of Tokyo in 1965.
Ito's major works include Sendai Mediatheque, 'Minna no Mori' Gifu Media Cosmos and National Taiching Theater.
He has received numerous awards including Architectural Institute of Japan Prize, Golden Lion at the Venice Biennale, Royal Gold Medal from the Royal Institute of British Architects, the Asahi Prize, Pritzker Architecture Prize and UIA Gold Medal.
He has been energetically dedicated to reconstruction activity after the Great East Japan Earthquake. He initiated the project, "Home-for-All", which is a communal hut for people who are affected by tsunami, to gather and communicate with each other. Sixteen "Home-for-All"s have been completed by July 2017. As commissioner of Kumamoto Artpolis, Toyo Ito has been working on the "temporary housing with Home-for-All" as part of the 2016 Kumamoto Earthquake Relief and over ninety "Home-for-All"s have been built and a few more are still ongoing .
In 2011, Ito established a small private architectural school "ITO JUKU", which organizes various activities which encourage participants to consider the future of cities and architecture.