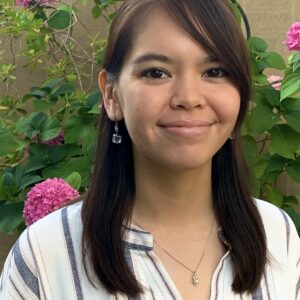 Administrative Manager, Silicon Valley Japan Platform
Alison Harsch
Alison Harsch joined the Silicon Valley Japan Platform in June 2021 and is currently an Administrative Manager.  She assists the US office with program development and execution, PR and Newsletter production, and general logistical management.
Prior to joining SVJP, Alison gained experience in international program management as a head coordinator for the global education company GPI US. She also taught English at five schools ranging from kindergarten to junior high school as an Assistant Language Teacher through the Japan Exchange and Teaching (JET) Program.
Alison received a BA in International Relations, Japanese, and Psychology from the University of California, Davis. In addition to her work at SVJP, she is an instructor at the Stanford Program on International and Cross-Cultural Education (SPICE).