GPT and Foundation Models: The Technology & Its Impact on Business, the Economy, and Society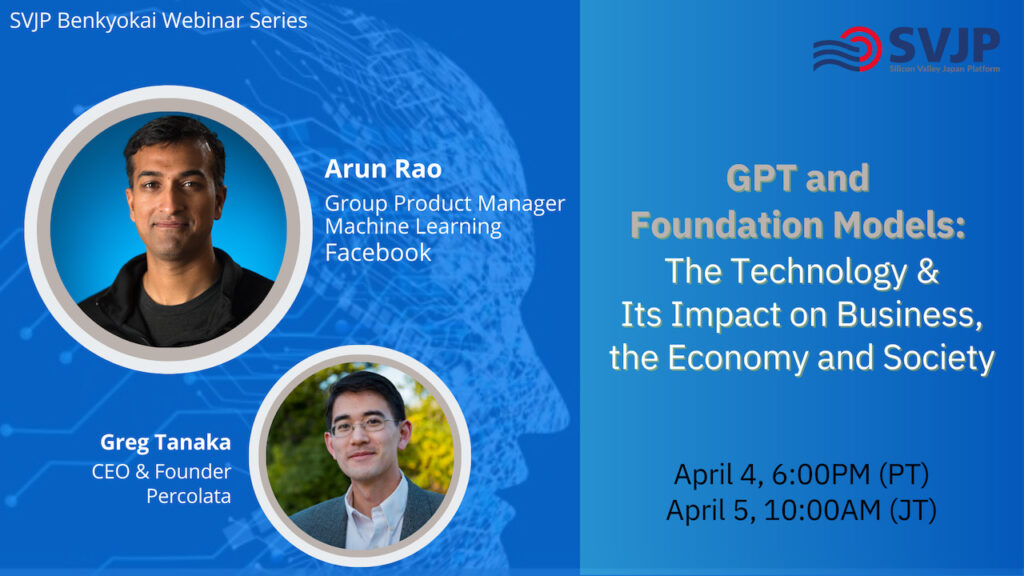 The evolution of technology has taken on a breakneck pace in recent decades. Steady, monumental advancements like the printing press, photography, and television have given way to a flurry of inventions that mark the current age of information technology. As innovation after innovation is announced, tech giants and startups alike race to deliver the "next big thing." And many technological experts seem to have their eyes set on the same area of advancement: artificial intelligence.
In November 2022, OpenAI launched ChatGPT, an AI chatbot which has taken the world by storm. Since its emergence, users across the globe have marveled at its ease of use and tested the limits of its application. But what makes ChatGPT different from its competitors and predecessors? And what does its development mean for the future direction of AI tools?
On Tuesday, April 4, the SVJP gathered at the April Benkyokai to discuss ChatGPT's potential implementation and impact. Guiding us through this conversation was guest speaker Arun Rao, Group Product Manager at Meta's largest Machine Learning team, and moderator Greg Tanaka, CEO & Founder of Percolata.